End of the year trip to Champéry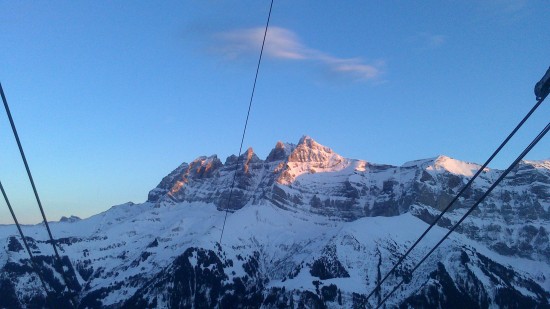 My year ended with a perfect ski trip to Les Portes du Soleil. This is a major skisport destination in the Alps, encompassing more than ten resorts between Mont Blanc in France and Lake Geneva in Switzerland. With more than 600 km pistes and over 200 lifts in total it's one of the largest ski areas in the world. Although the pistes are quite crowded during Christmas holidays, I really like to spend some time with my friends up in the mountains. This year we were lucky to have the most beautiful weather ever – So what do I want more?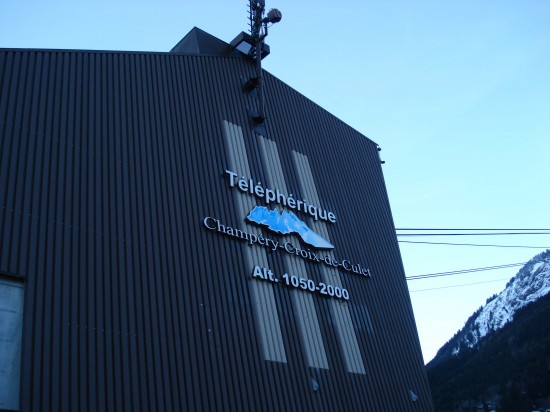 We stayed in Champéry, a traditional valley village in Switzerland. It is nestled at the base of the Dents du Midi and Dents du Blanches, at the end of Val d'Illiez. From there you can take the Champéry – Planachaux cable-car up to the ski area. Already the fourth time we spend our nights in the lovely B&B Chalet l'Agache. This B&B is located near the historic part of the village in a ten minutes walking distance to the cable-car. The costs are about 65 CHF per night and person (from two nights it's 60 CHF) and you'll get a nice room and a homemade breakfast. As we were 4 people this year we had the chance to stay in our own chalet nearby, that was great.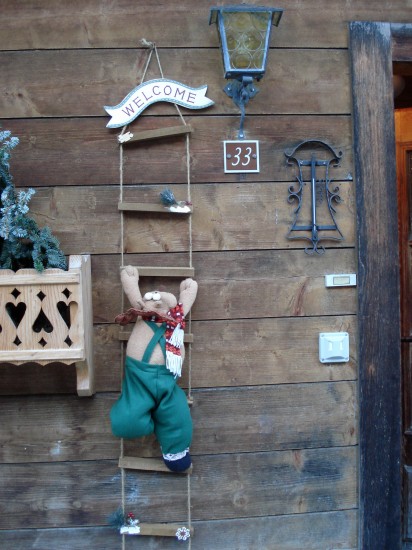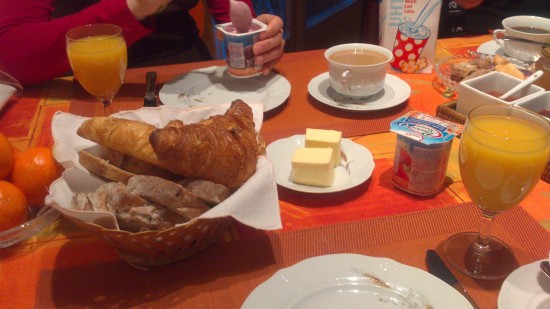 After 10 years of snowboarding I've planned to try out again skiing. That's why I decided to rent some skis for the time of the stay. I rented my skis in the sports outfitters Borgeat Sports (Intersport) as this store is located just next tot the cable-car. Renting skis is actually a great way to reduce your baggage weight ;-). It was not complicated at all and after 15 minutes (without any reservation) I had some brand new skis & ski boots and was totally ready to rock the slopes. The costs for one day renting depends from the material you choose and are between 60 – 70 CHF/day. With a  Snow'n'Rail-Ticket you get a 15% discount.
After organising my skis, I only had to buy the ski ticket (155 CHF for 3 days, valid for the whole les Portes du Soleil ski area) and then we started the ski adventure. As you can see on the pictures we had a lot of snow and enjoyed the sunny weather :-).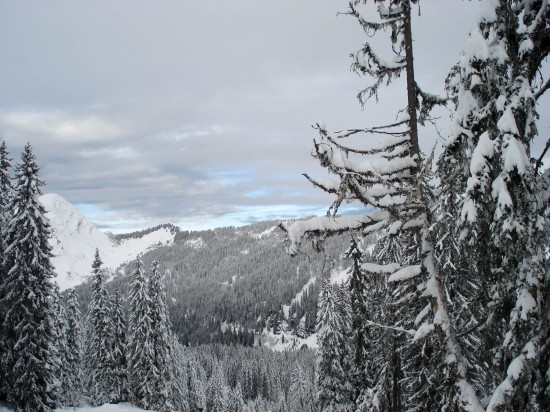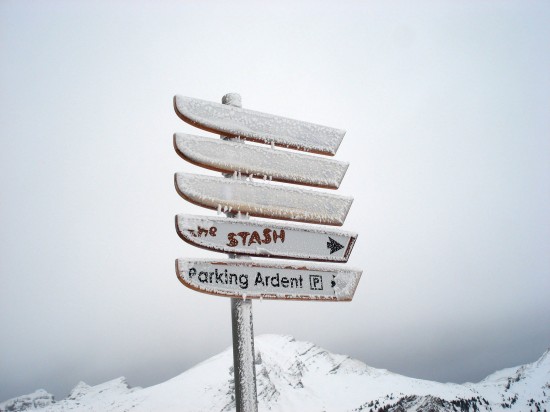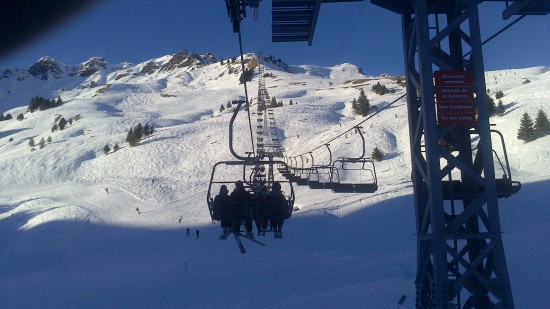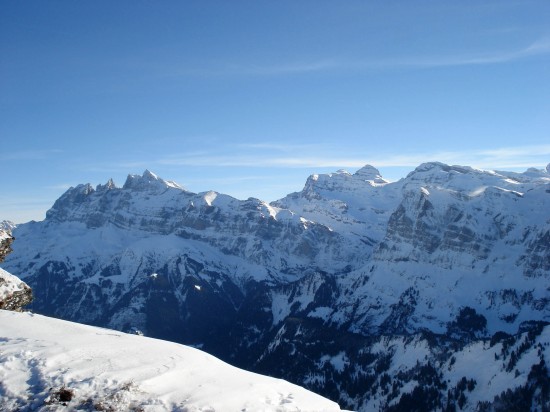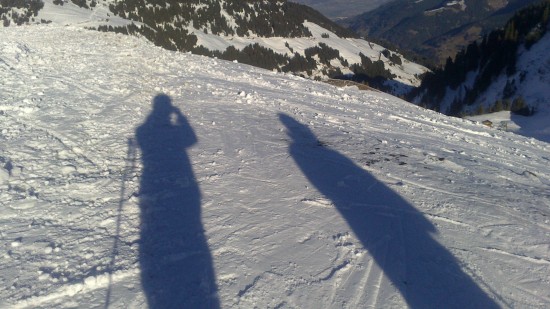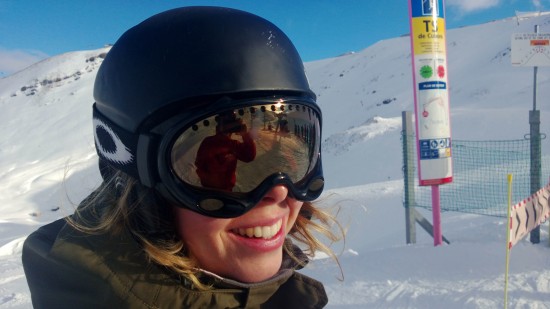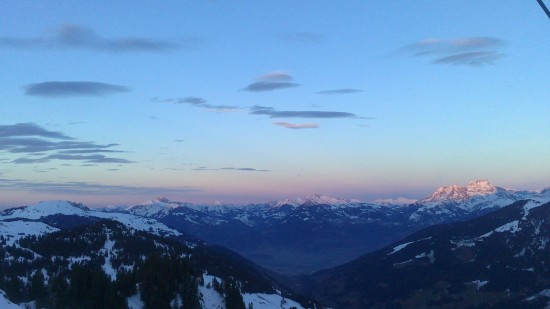 Skiing makes you hungry, so we made sure to check out some tasty restaurants in Champéry. We chose the following places:
Restaurant / Pizzeria Le Farinet: tasty Pizzas for a good price (between 18-22 CHF) in rustic ambience
Restaurant Le Centre: 15 Gault Millau Points / 1 Michelin star – don't worry you'll get enough and you'll afford it. I enjoyed a Dents-du-Midi salad with a special cheese and a Veggie-Burger (price for each of my dishes around 20 CHF).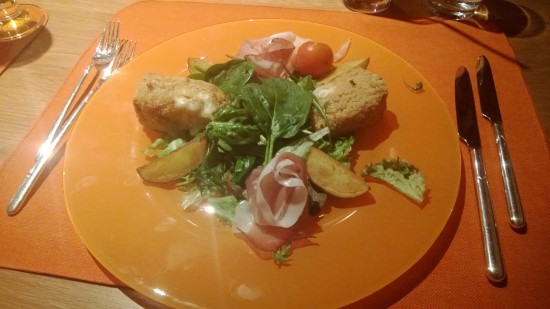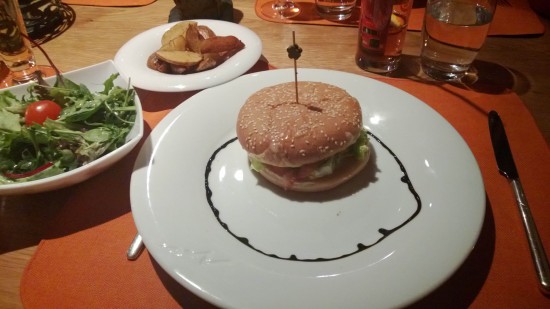 Mitchell's: Wok-Menues & Currys in a fancy, modern ambience. Actually I do really love the place (I once spotted there Liam Gallagher…) and the food is really good. However, this time we weren't lucky and had to wait half an our for our (reserved) table and then again ONE hour for the salad… I think that's definitely too long!